Paediatrics Nurse - Acute setting
Westmeath
Bowler Bentley Recruitment
€ 40000.0 - 50000.0 Per year
Full time, Part time
Pay

€ 40000.0 - 50000.0 Per year
Hours

Full time, Part time
Job level

Qualified (non-manager)
Job Description
Bowler Bentley Healthcare are in partnership with one of Private Hospitals based in Westmeath and we are currently recruiting an experienced Paediatrics Nurse with acute experience.
The successful candidate will be required to take responsibility for the nursing care of allocated patients. The nurse will provide the highest professional and ethical standards within the model of nursing which must be assessed, planned, implemented and evaluated.
Educational/Professional Qualifications:
- Must have full NMBI registration
- Dual Trained
- Basic Life Support Certification
- Paediatric Qualification essential
- A minimum 18 months experience working in an acute hospital
Job Summary: Primary Duties:
- Performs accurate and complete admission assessments
- Monitors and documents the patient's condition and the effectiveness of care and/or interventions
- Establishes and implements a care plan based on sound nursing theory, scientific principles, professional judgment and individual patient needs
- Evaluates and updates the patient's plan of care to facilitate the achievement of planned and expected outcomes
- Administers prescribed medications and treatments in accordance with approved nursing protocol
- Assesses for and plans the educational needs of the patient
- Provides teaching and educational material to patients and/or families, which may include diagnosis, tests and procedures, safe and proper use of equipment, use of medications, injury prevention and nutritional needs
- Monitors and resolves customer service issues and provides feedback regarding satisfaction results to Nursing Leadership
- Maintains confidentiality regarding patients and families
- Interacts with patients, families and other visitors in a courteous, helpful manner
- Participates in clinical nursing research and supports hospital research initiatives
- Keeps abreast of best practice information for nursing profession
- Other duties as required, this job description is not intended to be an exhaustive list of duties, but mainly to highlight the current main responsibilities of the post.
Should you wish to have a chat about current opportunities, please email your current CV to Apply or call Ivet on Applyfor more information on this position. Your application will be treated in the strictest confidence.
Job Details
Paediatrics Nurse - Acute setting
Westmeath

d
Bowler Bentley Recruitment
Pay

€ 40000.0 - 50000.0 Per year
Job level

Qualified (non-manager)
Hours

Full time, Part time
Posted

20 Jul 2021
Type

Permanent
Closes

26 Oct 2021
Get new jobs like this by email
We'll send you jobs that match this search
You're consenting to receive job alert emails. Unsubscribe at any time. Also you can 'Join' to create a full account to edit your preferences. Read our privacy policy for more details.
This job was posted to
Nurse practitioner, Community childrens nurse, Ward childrens nurse

in Westmeath
Similar Jobs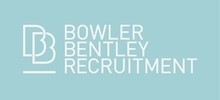 Westmeath, Westmeath, Ireland€ 25.0 - 30.0 Per hour26th July 2021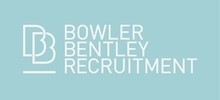 Westmeath, Westmeath, Ireland€ 40000.0 - 50000.0 Per year20th July 2021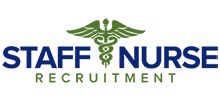 Westmeath, Westmeath, Ireland€ 35000.0 - 45000.0 Per year9th July 2021
Show More