Manorhamilton
CRP
€ 17.94 - 23.07 Per hour
Part time
Pay

€ 17.94 - 23.07 Per hour
Job level

Qualified (non-manager)
Job Description
The Clinical Research Platform (CRP) is an Research Irish Site Management Organisation (SMO) and enabler of Research and Clinical Trials. We enable Clinicians to become involved in Clinical Research opportunities for some of the world's leading pharmaceutical and biotechnology companies.
We are committed to providing our expertise in clinical trials and site management to ensure the best quality and care in executing clinical research here in Ireland.
We are currently seeking to fill a role for an experienced Research Nurses or a Nurse with a minimum of 3 years' experience interested in the North West area - Salary dependent on experience.
The job will start off as a part time position, and will grow as the assignment develops.
Key Responsibilities:
Work with CRP management team and local study team to ensure the safe delivery of care to patient participating in the clinical study
Reporting to PI and CRP management team
Responsible for study management, delegation of resources and overseeing the day to day activity study activity
Develop and maintain strong relationships with all CRP research partners
Maintain competence in the area of relevant national and European standards including data privacy and ethical standards and regulations
Develop and maintain positive working relationships with key stakeholders both internal and external.
Work closely with CRP's Management to ensure that appropriate quality documentation and performance measures are in place for improved processes.
The above Job description is not intended to be a comprehensive list of all duties involved and consequently, the post holder may be required to perform other duties as appropriate to the post which may be assigned to him/her from time to time and to contribute to the development of the post while in office.
Behaviours and Competencies Required:
Delivery focused individual
Challenging mindset but with a positive and influential style
Ability to work under pressure to tight deadlines
Planning and managing resources
Building strong working relationships
Highly organised and an ability to prioritise tasks and meet deadlines
Strong communicator with an ability to develop relationships
High level of commitment and enthusiasm.
Phlebotomy and drug administration skills are required
Required Knowledge, Experience and Technical Skills:
Requires at least 3 post qualification experience with research experience preferred
All COVID regulations will be strictly adhered to.
Job Details
Clinical Research Nurse
Manorhamilton

d
CRP
Pay

€ 17.94 - 23.07 Per hour
Job level

Qualified (non-manager)
Hours

Part time
Posted

2 Jul 2021
Type

Permanent
Closes

2 Aug 2021
Get new jobs like this by email
We'll send you jobs that match this search
You're consenting to receive job alert emails. Unsubscribe at any time. Also you can 'Join' to create a full account to edit your preferences. Read our privacy policy for more details.
CRP

- 1 job
https://www.healthcarejobs.ie/jobs/crp/
https://www.healthcarejobs.ie/Images/Default/recruiters/Thumbnail/9752c40d-83f2-4074-b351-fcb59c3229c1132703029336498899.jpg
This job was posted to
Research nurse

in Manorhamilton
Similar Jobs
€ 35000.0 - 45000.0 Per yearFull timePermanentLeitrim, Leitrim, Ireland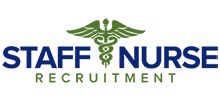 A busy GP Practice is Leirim is looking for a Practice Nurse on a full-time basis.Ideal candidate will have Practice experience or ...
€ 30000.0 - 40000.0 Per yearFull timePermanentLeitrim, Leitrim, Ireland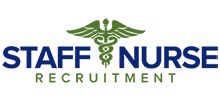 Staff Nurse required for the care of the elderly nursing home in Leitrim.Excellent rates of pay and [... Click Apply...]ate start ...
Similar Jobs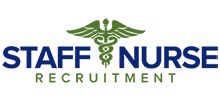 Leitrim, Leitrim, Ireland€ 30000.0 - 40000.0 Per year26th July 2021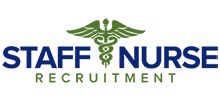 Leitrim, Leitrim, Ireland€ 35000.0 - 45000.0 Per year22nd July 2021
Show More