Clinical Nurse Specialist - Elderly Care
Drogheda
Osborne Recruitment
€ 50000.0 Per year
Full time
Job level

Qualified (non-manager), Deputy Manager / Senior Staff, Manager
Job Description
The Clinical Nurse Specialist - Older Persons Care will play an exciting role supporting health care assistants, staff nurses and senior staff nurses in the in the clinical and professional leadership of the care team and to deliver direct resident care at a state of the art private nursing home in south Dublin.
About The Nursing Home:
Located in south Dublin, this premier boutique nursing home is set on extensive woodland gardens. The elegant bedrooms, generous en-suite bathrooms, spacious dining and lounge facilities and an abundance of residential amenities.
Job Profile:
The successful candidate will ensure that his/her knowledge and skills are utilised effectively and efficiently to facilitate and provision of an equitable and quality client focused service that enhances the health status of the residents.
Duties Include:
- Contribute to the design, development and implementation of education programmes and resources for the patient, family and/or carer in relation to Older Persons care thus empowering them to self-manage their condition.
- Provide mentorship and preceptorship for Nursing colleagues as appropriate.
- Participate in training programmes for Nursing, MDT colleagues and key stakeholders as appropriate.
- Ensure that the provision of a high standard of care to the resident and families in our home is consistent with the mission, vision, values and strategic plan of the organisation
- Responsible to meet the aims of dementia/cognitive impairment care within the residential home. Ensure that all interventions in response to behavioural and psychological symptoms of dementia are reviewed regularly, and demonstrably inform leaning and practice development.
Job Requirements:
Essential:
- Be a registered nurse/midwife on the active Register of Nurses and Midwives held by NMBI (Nursing and Midwifery Board of Ireland) or be eligible to be so registered.
- Level 8 award, or higher relevant to the specialist area of Older Persons/Dementia prior to application.
- Have a minimum of 5 years post registration full time experience (or an aggregate of 5 years full time experience) in the General Division of the register
- Have a minimum of 2 years' full time experience (or an aggregate of 2 years full time experience) in specialist area Older Persons care/Dementia Care
- Demonstrate evidence of continuing professional development.
Desirable:
· Experience in psycho geriatric nursing care/psychiatry/adult disabled.
· Management experience or certifications
· Gerontology experience
· Have an in-depth knowledge of the ageing process.
· IT Skills
Job Details
Clinical Nurse Specialist - Elderly Care
Drogheda

d
Osborne Recruitment
Pay

€ 50000.0 Per year
Job level

Qualified (non-manager), Deputy Manager / Senior Staff, Manager
Hours

Full time
Posted

11 Jun 2021
Type

Permanent
Closes

11 Jul 2021
Get new jobs like this by email
We'll send you jobs that match this search
You're consenting to receive job alert emails. Unsubscribe at any time. Also you can 'Join' to create a full account to edit your preferences. Read our privacy policy for more details.
Osborne Recruitment

- 22 jobs
https://www.healthcarejobs.ie/jobs/osborne-recruitment/
https://www.healthcarejobs.ie/Images/Default/recruiters/Thumbnail/8ecb867c-5823-4e8b-91b1-b1f02665309d131236135251630838.png
This job was posted to
Nursing home nurse

in Drogheda
Similar Jobs
€ 46000.0 Per yearFull timePermanentDrogheda, Louth, Ireland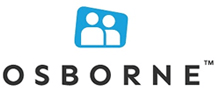 The successful candidate will lead, inspire and motivate a dedicated care team delivering the highest standard of quality care to r...
€ 20.0 - 23.0 Per hourFull timePermanentDrogheda, Louth, Ireland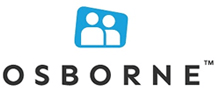 Job Title: Staff Nurse Location: Drogheda Post Status: Permanent Job Summary: The Staff Nurse will assess, plan, implement and eval...
Similar Jobs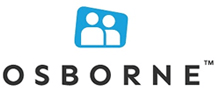 Drogheda, Louth, Ireland€ 46000.0 Per year11th June 2021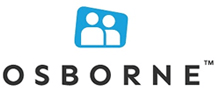 Drogheda, Louth, Ireland€ 20.0 - 23.0 Per hour11th June 2021
Show More