Meath
Trinity Recruitment
€ 100000.0 - 120000.0 Per year
Full time
Pay

€ 100000.0 - 120000.0 Per year
Type

Permanent, Contract, Bank
Job level

Manager, Deputy Manager / Senior Staff, Qualified (non-manager)
Job Description
Our client has a fabulous DON opportunity for the right candidate.
Recruiting a Director of Nursing for their state-of-the-art Nursing home in Meath this Group is going from strength to strength.
Excellent salary and benefits on offer for the right person.
Duties and Responsibilities:
• Quality of Care Responsibilities
To ensure the delivery of the highest standards of nursing and social care which meet the individual needs of each resident through implementation of:
- The Company's Quality of Care System
- Clinical practice in the home meets Regulations and Standards
- Monitoring of clinical practice through individualised plans of care for each resident
- Conducting internal audits and following up on results of same
- Initial induction of staff and ongoing training and development of staff
- Encouragement of innovative practice
- Ensuring implementation and adherence to Company and HIQA standards, procedures and guidelines
• Financial Administration Responsibilities
- Maintenance of administrative procedures in the absence of the Administrator
- Monitoring of administrative procedures
- Knowledge of residents fee income, funding source, fee arrears, personal allowance, financial records
- Management of the Community Unit's budget.
- Have an understanding of legislative requirements regarding the financial affairs of mentally impaired people
• General Management
- Conducting regular communication meetings with all clinical staff
- Establish a good rapport with external community agencies bringing the local community into the Home and facilitating residents to attend functions/activities within the local community
- Liaise with Marketing to maximise opportunities to ensure the Home has a high profile in the local community
- Monitor all complaints ensuring that each is documented to include the investigation and outcome
• Environment
- Implement Company Health and Safety Policy to safeguard the safety and welfare of staff, residents and others
- Implement regular fire training and evacuation plans
- Ensure catering meets HACCP standards and is to the highest quality and variety
- Ensure the hygiene and cleanliness of the home is to the highest standard
- Ensure a preventative maintenance programme is in place and implemented
• Human Resources Function
- Participate in the selection and interviewing of staff
- Conduct regular training needs analysis
- Ensure HR practices within the Home comply with all current employment legislation
with regard to clinical matters
- Ensure all registered nurses employed in the Home are on the "live" Register
Qualifications Skills and Attributes:
• Qualified RGN with at least 3 years management experience in the last 6 years in care of the older Person.
• Registered on appropriate part of Irish live register of NMBI
• Proven track record in healthcare clinical management
• Excellent Leadership, Organisational and Communication skills
• Sound decision making ability and results driven
• Good appreciation of finance issues
• Ability to motivate self and others and work on own initiative
• Ability to work well and promote a team environment
• Willingness to be flexible and adapt to the needs of the company
Apply with CV here or call Maria on 087 922 2245
Job Details
Director of Nursing
Meath

d
Trinity Recruitment
Pay

€ 100000.0 - 120000.0 Per year
Job level

Manager, Deputy Manager / Senior Staff, Qualified (non-manager)
Hours

Full time
Posted

8 Sep 2021
Type

Permanent, Contract, Bank
Closes

7 Nov 2021
Get new jobs like this by email
We'll send you jobs that match this search
You're consenting to receive job alert emails. Unsubscribe at any time. Also you can 'Join' to create a full account to edit your preferences. Read our privacy policy for more details.
Trinity Recruitment

- 57 jobs
https://www.healthcarejobs.ie/jobs/trinity-recruitment/
https://www.healthcarejobs.ie/Images/Default/recruiters/Thumbnail/aeb84560-ef10-4bfe-b365-39d18372eced131236781366024083.png
This job was posted to
Nursing home nurse

in Meath
Similar Jobs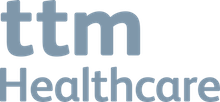 County Meath, Meath, Ireland€ 23.0 - 25.0 Per hour11th October 2021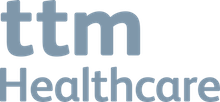 County Meath, Meath, Ireland€ 80000.0 - 100000.0 Per year11th October 2021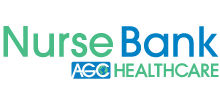 County Meath, Meath, Ireland€ 35000.0 - 40000.0 Per year19th October 2021
Show More