Mullingar
BAYADA Home Health Care
$ 12.0 - 16.0 Per hour
Full time, Part time
Pay

$ 12.0 - 16.0 Per hour
Hours

Full time, Part time
Job level

Qualified (non-manager)
Job Description
As an employee of BAYADA, you are at the centre of our world. Because wherever you fit within our organization, you're connected to our mission of client service. And unlike other organizations that measure success by products sold or services rendered, we measure ours by employee connectedness.- check us out at Apply to hear what our employees are saying.

If that sounds like an unconventional business philosophy, that's because BAYADA is an unconventional organization. We seek, find, and champion those people who take pride and joy in healing. We support them at every step with training, technology, and teamwork. And behind every clinician stands a team of employees committed to client service, operational excellence, and each other's success

If you want to work for a company that's mission-driven and people-focused, we invite you to apply for the following position

This Position is available for Full time and part time hours

12 hour day shifts available up to 36 hours per week
Comprehensive training and clinical supervision provided. An excellent opportunity to join a fast growing paediatric focused home health care company.

What we offer you:
-Flexible schedules to meet your lifestyle needs
-Paid shadow shifts
-Highly competitive pay rates
-Premium weekend and holiday pay rates
-24/7 on-call clinical and administrative support from our management team
-Full Induction Training
-Orientation to home care
-Ongoing training and development opportunities/CEUs
Requirements
FETAC Level 5 in Healthcare /Healthcare StudiesFluent in EnglishMandatory Certifications completeTracheostomy experience preferred but not requiredWorking with children preferred but
Benefits
Competitive Salary Package
Flexible Working Hours – full and flexi-time
Paid Shadow Shifts
Fulfilling Employment – meaningful one-to-one care
Clinical Support 24/7
Unique Career and Development Opportunities
Innovative Clinical Programmes
Job Details
Registered Nurse
Mullingar

d
BAYADA Home Health Care
Pay

$ 12.0 - 16.0 Per hour
Job level

Qualified (non-manager)
Hours

Full time, Part time
Posted

8 Apr 2021
Type

Bank, Permanent
Closes

8 May 2021
Get new jobs like this by email
We'll send you jobs that match this search
You're consenting to receive job alert emails. Unsubscribe at any time. Also you can 'Join' to create a full account to edit your preferences. Read our privacy policy for more details.
This job was posted to
Community childrens nurse

in Mullingar
Similar Jobs
$ 23.0 - 30.0 Per hourFull timeBankMullingar, Westmeath, Ireland

As an employee of BAYADA, you are at the centre of our world. Because wherever you fit within our organization, you're connected t...
€ 29860.0 - 48736.0 Per yearFull timePermanent...Mullingar area, Westmeath, Ireland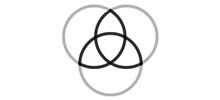 Paediatric Staff Nurse Hospital role - Dual Qualified Our clients hospital is a 77 bed private hospital located near Mullingar. The...
Similar Jobs

Mullingar, Westmeath, Ireland$ 23.0 - 30.0 Per hour8th April 2021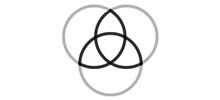 Mullingar area, Westmeath, Ireland€ 29860.0 - 48736.0 Per year5th January 2021
Show More