Director of Nursing - Kerry
Kerry
Kate Cowhig International Healthcare Recruitment
€ 60000.0 Per year
Full time
Job level

Qualified (non-manager)
Job Description
Kate Cowhig International Healthcare Recruitment are seeking a Director of Nursing for a 35 bedded nursing home in Kerry.
Essential Criteria
Have not less than 3 years' experience of nursing older persons within the previous 6 years.
Have a minimum of 3 years' experience at a senior level in a comparable organisation.
Have an in-depth knowledge of regulatory requirements and regulatory inspection activity as they pertain to residential care centres.
Hold a third level qualification in management or the management of a residential care centre.
Have the ability to manage one's own workload effectively while responding flexibly to new demands at short notice.
Demonstrate an ability to embrace change and be committed to continuous improvement and learning throughout the residential care home.
Have the skill to influence others, build constructive relationships and achieve outcomes.
Promote an ethos and culture of quality assurance within the clinical area, identifying and establishing benchmarks and KPIs in consultation with the Director of Care, Quality and Standards.
Be a Registered General Nurse.
Be available to work flexible hours when required.
Principal Duties and Responsibilities:
Effectively manage the Residential care centre on a day to day basis and provide leadership for staff and residents.
Have a full and thorough knowledge of the residents' clinical, medical and social needs and ensure that the nursing care provided is of the highest standard and supports best practice at all times.
Have a thorough knowledge of staff members and their skills and attributes.
Ensure compliance with the relevant statutory regulations and standards applicable to the Aperee Residential care centre.
Communicate openly and clearly with the Provider, staff and colleagues in other Aperee Homes to ensure that the Home operates efficiently and effectively and that the correct resources are provided at all times.
Maximise bed occupancy through the effective management of resources.
Main Duties
Management
Act as Director of Nursing for Aperee providing advice, support and direction in all clinical related matters.
Provide nursing leadership for audit/development activities within Aperee.
Ensure the maintenance of accurate resident and staff records in association with the Head of HR observing legal requirements and codes of good practice.
Maintain effective communication with the Provider and across all departments through
Regular Management and staff meetings
Acquire, maintain and apply knowledge of social, regulatory, political and economic factors that relate to Residential Care services.
Ensure compliance with all policies, procedures and legislation pertaining to the management of Aperee.
Maintain constant control of all aspects of resident care offering advice and support across all areas of resident activity.
Articulate Aperee's mission statement/philosophy of care and represent Aperee in the community as required.
Participate in the development of policies and standards for Aperee. Review and approve policies as required.
Participate in working groups examining areas of potential development for Aperee including specialising in specific conditions.
Attend and/or chair or co-chair meetings as deemed appropriate by the Director of Care, Quality and Standards or Provider.
Manage the budget for the Centre ensuring maximum value for money through managing all resources effectively & efficiently.
Facilitate co-ordination, co-operation & liaison across multidisciplinary teams and programmes
Promote community liaison.
Represent Aperee at external meetings, conferences and functions as required.
Clinical
Supervise, in association with senior staff, the care of all residents in the Aperee Home.
Maintain comprehensive care planning documentation, medication management and other records according to HIQA standards and legislation
Ensure the implementation of quality resident care through regular review of policies and continuous monitoring of clinical practice in line with HIQA care standards/legislation and Aperee's operational policies.
Organise and coordinate GP services, and the services of other allied services /professionals as they related to residential care.
Provide nursing leadership for audit and/or development activities within Aperee.
Provide expert clinical advice, and guidance and direction, in all areas related to the heal
Job Details
Director of Nursing - Kerry
Kerry

d
Kate Cowhig International Healthcare Recruitment
Pay

€ 60000.0 Per year
Job level

Qualified (non-manager)
Hours

Full time
Posted

23 Dec 2020
Type

Permanent
Closes

20 Jun 2021
Get new jobs like this by email
We'll send you jobs that match this search
You're consenting to receive job alert emails. Unsubscribe at any time. Also you can 'Join' to create a full account to edit your preferences. Read our privacy policy for more details.
This job was posted to
A&E nurse

in Kerry
Similar Jobs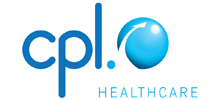 Kerry, Kerry, Ireland2nd October 2020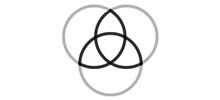 Listowel, Kerry, Ireland€ 28768.0 - 45800.0 Per year3rd November 2020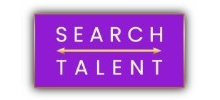 Kerry, Kerry, Ireland€ 36000.0 - 44000.0 Per year22nd February 2021
Show More