How To Become A Social Care Worker In Ireland
Maria Murphy explains what qualifications, skills and experience are necessary to qualify as a Social Care Worker.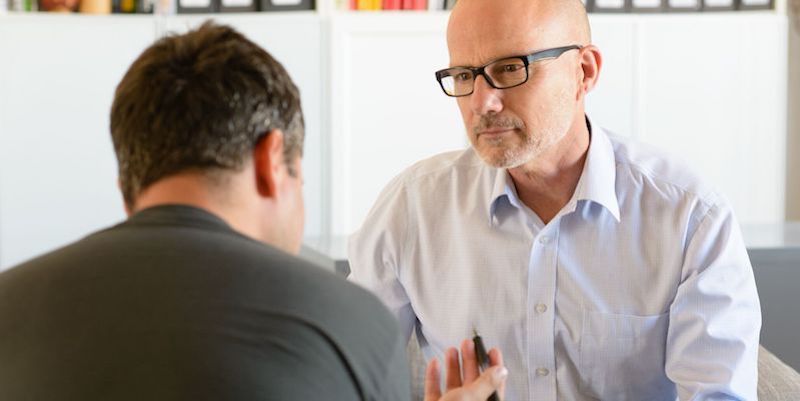 Since qualifying, I've been working as a Social Care Worker, having completed a four-year undergraduate degree in Social Care from Cork Institute of Technology.
I did work experience in a few areas, which included a day centre for the elderly, Cope Foundation (centre for people with disabilities) and the Simon Community (Homeless organisation).
I observed and shadowed what other social care workers did on a day to day basis and learnt how they dealt with any situations that occurred.
Social care work appealed to me greatly due to the varied workload, the different types of service users we could work with, and the opportunities for further studies in the future.
Qualifications
Social care practice differs from social work practice in that it uses shared life-space opportunities to meet the physical, social and emotional needs of clients.
Social care work uses strengths-based, needs-led approaches to mediate a clients' presenting problems.
As undergraduates, students study a wide range of subjects; Psychology, Sociology and Social Policy, Legal Studies, Principles of professional practice and Creative skills (Art, Drama, Music).
The four years of the degree course are hard work, as there are a lot of placements working full-time hours. In the first year there is a six week block of placement, second year there is a ten week block, and in third year there is a twelve week block.
The final year deals with completing a dissertation in your chosen area of interest. The placements are very interesting and allow you to gain experience of a wide variety of people.
You learn a great deal about many different ethnic groups, and also about a variety of mental illness.
There is training provided before starting placements such as Therapeutic Crisis Intervention (TCI) and Management of Actual or Potential Aggression (MAPA) so one can deal with any matters that arise while on placement.
In Ireland, the minimum pre-requisite qualification to practice as a Social Care Worker in the publicly funded health sector is a 3-year Level 7 degree, but a level 8 can get you into management level in these organisations.
Currently, social care workers do not have to apply for CORU validation, though this is likely to change in the near future.
Job role
Social care workers are a very important member of the healthcare team.
Social care workers plan and provide professional, individual, or group care to clients with personal and social needs.
As social care workers, we advocate for the most vulnerable in our care and empower them to make choices and decisions in their life, building trust and relationships.
Social care workers support vulnerable people in their daily living to achieve their wider life goals.
Who should consider social care?
The social care profession gives you the opportunity to help a person to pursue their vision of a desirable future, support them to acquire a skill required for increased independence, or simply to support them in a daily task like cooking or housekeeping.
You also support people through major life transitions like bereavement, leaving home, illness, or starting a new job.
If you're good at relating to others, have a sound value base and ethics, can empathise with others easily, believe in social justice and understand that empowerment is key, then social care could be an option for you.
To support people viewed as vulnerable living the life they want can be rewarding for both the person and the social care worker.
Skills
• Strong communication and interpersonal skills to build professional relationships with clients.
• Empathy and the ability to relate to and understand others.
• Self-awareness and critical reflection. Being able to evaluate one's own performance and work towards improving it whilst also taking valid criticism and praise into account.
• Team work and interdisciplinary work. The ability to negotiate, compromise and work well with others is essential to the coordination of efforts required in social care work.
• Empowerment. To enable clients to achieve their full potential.
• Non-judgemental attitude. Be accepting and supportive of others.
• Adherence to and knowledge of policies and procedures, child protection, health and safety etc. Concise report writing skills.
• Behaviour management, patience, and coping skills help to de-escalate a situation before it gets much worse.
• Advocacy. To speak on behalf of a client who may not be able to ensure their rights are being upheld and they are treated with dignity.
• Active listening skills. The ability to listen carefully, ask pertinent questions and retain information is very important. It helps establish trust.
• Maintain the capacity to set boundaries and accept the limits of what can be accomplished.
• Debriefing/Destress. The ability to unwind and leave work at work.
Career opportunities
A degree in social care work is definitely a good base for further training and study. After graduating with a B.A. (hons) in Social Care (Level 8) there are opportunities to work in many different areas of social care.
Social care is diverse and provides lots of flexibility and a wide range of different options.
Client groups and care roles are varied and include:
• Children and adolescents in residential care
• Young people in detention schools
• People with intellectual or physical disabilities
• People who are homeless
• People with alcohol/drug dependency
• Families in the community
• Older people
• Adoption/Fostering agencies
• Probation & Welfare Agencies & Travellers Centres
• Women's refuges
• Early School Leavers
• School Completion Programme
• LGBT support services
• Sexual health projects Gaining a postgraduate qualification brings many benefits.
It equips you with more specialised knowledge and skills, and can allow you to seek a wider range of career opportunities. There are also opportunities to specialise in certain areas within and beyond social care.
Graduates sometimes pursue Masters programmes in:
• Youth and Community Studies
• Addiction Studies
• Child Protection
• Therapeutic Childcare
• Social Work
• Child, Family and Community Studies
• Counselling and Psychotherapy
• Guidance Counselling
• Play Therapy
• Occupational Therapy
What does my role entail?
In my social care worker job, I:
• Help meet assessed needs as defined in the young person's Care and Placement Plans
• Care for the young person following the Behaviour Support Plan, daily plans and the Individual Crisis Management Plans developed for each young person from their placement plan
• Help young people who are engaged in school to complete their homework assignments and any other requirements of their school attendance
• Partake in cooking, cleaning and basic repairs within the designated time scales and according to the routines of the house
You'll never be bored
In Social care, every day is completely different.
While you may try and plan meticulously, you can guarantee that there will be several unexpected challenges for you to deal with each week.
It's a diverse career
When you train to be a social care worker, you are trained in all aspects of the profession, from mental health to child protection.
You'll learn about yourself
The situations social care work put you in are unique and often extreme.
You may learn how you cope when someone tries to commit suicide in your presence.
You may learn that you are an expert at dealing with aggressive behaviour.
You will learn your different strengths and weaknesses as you constantly reflect on your practice.
You can change someone's life
You work closely with service users so if they do make a decision to improve their life, then you know you were the one who played a part in this improvement.
For example, there was a man in a homeless shelter who never did anything in his day. I worked with him closely by considering ideas of what he could do for activities that were on in the homeless shelter and in the local town.
I accompanied him to these activities, but after a few weeks he was going by himself. This was a great achievement for him, and myself.
How do you deal with your job?
Social work can be very emotionally and physically draining. The hours can be long in some organisations, and the service users have complex needs which have to be met.
Here are my best tips in order to deal with stress:
• Take up a hobby that engages you and stimulates your creative side.
• Exercise; even if it's just a long walk with your dog.
• Listen to your iPod. Music and reading are relaxing and help you to unwind.
• Socialise with your family and friends regularly and try not to get drawn into trying to solve the world's problems. You're allowed time off too.
• Write a diary and reflect on what happened in your day.
How does it affect your personal life?
Social care work is an absorbing job and it is important to create a good work-life balance in order to look after oneself.
Balancing your work and private life can be complex, but the key is planning ahead and ensuring you make good use of your time away from work.
Time management is important to ensure that you have good quality time away from your work and that you don't feel you need to worry about what you've left behind; at least not until you go back to it.
Looking for a nursing or health care job?
Next Steps...
Create an account.
We will help you build a CV as part of that process.
This will get you ready to start searching for jobs.