Nurses urgently required by top Dublin North hospital!
Dublin
Job level

Deputy Manager / Senior Staff, Manager, Qualified (non-manager)
Job Description

Nurse jobs with top hospital in Dublin North

Are you free to start immediately a Staff Nurse job from 8pm - 8am?

A top hospital in North Dublin urgently requires Staff Nurses with experience in a hospital setting.

Initially the roles will be for 1 month but there are great prospects of securing permanent roles with this hospital

Don't delay please email your CV today to:

Apply or Call Trevor on Applyor Kevin on Apply

http:// Apply

41


Head Hunt International has Staff Nurse & Nursing Management Opportunities in Cork, Clare, Derry, Donegal, Dublin, Galway, Kildare, Sligo, Mayo, Roscommon, Limerick, Kerry, Galway, Waterford, Westmeath, Wexford, Tipperary and all over Ireland
This job was posted to
Nursing home nurse, Palliative care, Ward nurse

in Dublin
Recommended Similar Jobs
Passage West, Cork, Ireland
€ 25 - 50 Per hour
Permanent
Posted 11th December 2017
€ 25 - 50 Per hourFull timePermanentPosted 11th December 2017Closes 8th June 2018Ref JO-1511-321872_58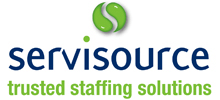 Calling all Registered Nurses in Passage West, County Cork for a Homecare Case, Contracts offered.RGN Responsibilities range [... ...
North Dublin South Dublin East Dublin West Dublin, Dublin, Ireland
€ 40000 - 50000 Per year
Temporary
Posted 11th December 2017
€ 40000 - 50000 Per yearFull time...TemporaryPosted 11th December 2017Closes 11th January 2018Ref DM20171211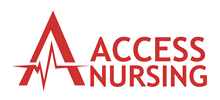 ****Fantastic opportunity for nurses looking to earn extra income!*** Access Nursing are recruiting for experienced acute agency nu...