Staff Nurse - NHS Trusts Across England
London, Greater London, England
Pay

£

22128

- 28746 Per year
Job level

Studying / Unqualified
Job Description
The Kate Cowhig International Healthcare Recruitment (KCR) team are seeking newly qualified, soon to be qualified, and experienced nurses for full-time, permanent NHS Staff Nurse positions at NHS Trusts across England.
THE HOSPITAL
KCR can give you the opportunity to work for world-renowned hospitals across the UK. These hospitals combine globally recognised clinical expertise with friendly hospital care to represent the very best in NHS treatment. Positions are available across all areas and specialties, allowing you to grow & progress within your speciality of choice.
THE POSITION
Nurses who would like to enhance their professional development will find countless development and educational opportunities across UK hospitals. Positions are available across all areas and specialties, allowing you to grow & progress within your speciality of choice.
Band 5 Staff Nurse Main Duties & Responsibilities
Participates in assessing, planning, implementing and evaluating individual patient care.

Ensure that all patients receive the care identified in their care plans.

Observes on the conditions of patients and maintains patients' records accurately.

Ensures that confidentiality is maintained at all times.

Adheres to regulations regarding the custody and administration of medicines.

Maintains good communication with patients' family/friends regarding the patients' needs and welfare.

Organises the reception, discharge and aftercare of patients in accordance with hospital policy.
THE LOCATION
Life in the UK has much to offer and provides a great intercultural experience. The variety really is endless:
Oxford - Oxford, is a city in the South East of England, approximately 45 minutes away from London via the convenient Oxford Tube Coach. The city – well known as the "City of Dreaming Spires" – is known across the world for the home of the University of Oxford. It is a city rich in history and beautiful medieval architecture. The city is the 52nd largest city in the United Kingdom, and one of the fastest growing and most ethnically diverse.

London - The capital city of the UK. There's so much to see and do in London, it's easy to be overwhelmed. Major sights like the Tower of London and Buckingham Palace are on most visitors' itineraries. Art lovers should make a beeline for the National Gallery. There are theatres, concerts, and for the history buffs, the Cabinet War Rooms are a must. Furthermore, the restaurant & bar scene within the London are second-to-none.

Essex - Essex is a county in the East of England immediately north-east of London and is one of the Home Counties. It is a county of real contrasts offering a rich tapestry of everything that makes Britain great. Essex manages to combine modern facilities, fascinating towns and villages and ever-changing coastlines, together with affordable accommodation makes a great place to live.

Manchester - Manchester is a major city in the northwest of England with a rich industrial heritage. Explore Manchester's industrial past by visiting the site of the oldest passenger railway station in the world, the Museum of Science and Industry truly is a museum for everyone. Admire Manchester's newest arts and cinema complex, HOME is the epicentre of Manchester's creative scene and is the perfect hub for visitors and residents alike. This gallery/theatre/cinema/bar/bookshop/café redefines the contemporary arts centre with more than enough space for ideas both old and new.

Southampton - Southampton city is a port city on England's south coast. It is an entertaining, the people are friendly and there is plenty to do on a day off. It's also the perfect place to enjoy England's beautiful coastline. On a sunny day there is simply no better place to enjoy a picnic then on one of Hampshire's beaches.

Portsmouth - Portsmouth is the second largest city in Hampshire, on the south coast of England. It is a dynamic and vibrant waterfront city bursting with unique shopping opportunities, great places to eat and miles of beautiful coastline.
WHY SHOULD YOU APPLY
Full time permanent positions (choose your speciality).

Full orientation and mentorship programmes, with planned pathways for career progression. Foundation programmes for new graduates.

Free NHS Healthcare.

NHS Pension.

Salary from £22,128 - £28,746 (€25,749 - €33,509*) with yearly salary increments.
This job was posted to
Research nurse, Theatre nurse, Ward nurse

in London, Greater London, England
Recommended Similar Jobs
North Dublin South Dublin East Dublin West Dublin, Dublin, Ireland
€ 40000 - 50000 Per year
Temporary
Posted 11th December 2017
€ 40000 - 50000 Per yearFull time...TemporaryPosted 11th December 2017Closes 11th January 2018Ref DM20171211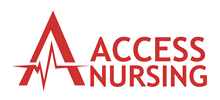 ****Fantastic opportunity for nurses looking to earn extra income!*** Access Nursing are recruiting for experienced acute agency nu...