Staff Nurse (Band 5), Critical Care Unit
St Peter Port, Guernsey, Crown Dependencies
Pay

£

25328

- 32780 Per year
Job Description
Staff Nurse (Band 5), Critical Care Unit
Grade: Band 5 £25,328 - £32,780 per annum
Full Time
In partnership with Cpl Healthcare are seeking to hire an experienced ICU Staff Nurse to join the clinical team at a leading Guernsey Hospital.
Our client's service provide an exciting and challenging opportunity within Critical Care Nursing. As a relatively isolated Intensive Care & High Dependency Unit, this department provides a comprehensive service to a wide and varied case mix. As a Consultant led service there are opportunities for suitably experienced nurses to fully utilise their knowledge and skills. The department has demonstrated year-on-year impressive outcomes comparable to much larger specialist centres.
In partnership with Cpl Healthcare are client are looking for nurses who are passionate about what they do and are keen to develop their careers to utilise knowledge and best practice principles to care for critically ill patients. Through a fast-tracking programme there are opportunities for staff to progress quickly to band 6 level, supported by a staff development programme.
Our client offer a full relocation package which includes interview and relocation travel, this is in addition to a competitive pay, annual bonus and an additional bonus scheme of £3,000, payable after two and four years.
Furthermore our client offer subsidised accommodation for those travelling to the Island alone and a 8 year licence for those wishing to bring a partner or family.
Terms and conditions apply to all bonuses, relocation package, accommodation, travel and housing licences.
KEY CRITERIA:
ESSENTIAL QUALIFICATIONS
Registered Nurse with some ICU experience
DESIRABLE QUALIFICATIONS
Completed an approved mentor course at level 2 or equivalent.
Competence in intravenous drug administration.
Portfolio of evidence to meet KSF agreed criteria.
Apply in Confidence
Helen Egan, Cpl Healthcare
This job was posted to
A&E nurse, Intensive care nurse

in St Peter Port, Guernsey, Crown Dependencies
Recommended Similar Jobs
North Dublin South Dublin East Dublin West Dublin, Dublin, Ireland
€ 40000 - 50000 Per year
Temporary
Posted 11th December 2017
€ 40000 - 50000 Per yearFull time...TemporaryPosted 11th December 2017Closes 11th January 2018Ref DM20171211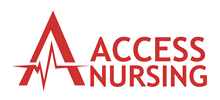 ****Fantastic opportunity for nurses looking to earn extra income!*** Access Nursing are recruiting for experienced acute agency nu...