Dublin North
Pay

€

37000

- 42000 Per year
Job level

Qualified (non-manager)
Job Description
Be a Registered Nurse and eligible to register with An Bord Altranais on the General Division of the live register.
Orthopaedic course is desirable but not essential
Accountability:
The Staff Nurse reports to and is accountable to the Clinical Nurse Manager 2 (Inpatient Ward) and Director of Nursing in all matters relating to the job.
Outline of Duties and Responsibilities:
The Staff Nurse is responsible for providing, maintaining and developing patient centred care to a high standard. This is achieved through effective organisation of nursing services and the overall administration of the unit.
The Staff Nurse will be required to possess a clear understanding and commitment to the ethos and philosophy of the Sports Surgery Clinic.
Duties and Responsibilities:
Role Purpose
To participate in the delivery of care within the Clinic.
To liaise with nursing staff to ensure adequate provision of cover when required.
To ensure that standards of patient care are consistently maintained at all times in accordance with agreed operational policies as a skilled member of the In -Patient Ward nursing team.
To promote and safeguard the well being and interests of all patients, employees and visitors

General Accountability:

Maintain throughout the Clinic an awareness of the primacy of the patient in relation to all clinic activities.
Create and promote healthy working relationships.
Demonstrate behaviour consistent with the values of the clinic.
The person chosen will be accountable for the nursing service provided to patients in pre-operative and post-operative areas. This includes making provisions for the best possible standard of nursing care of patients at all times.
Assessment of patient care needs.
Communicate with relatives and visitors of patients as required.
Setting and monitoring standards.
Actively participate in the Clinic's Accreditation programme and the ethos of Continuous Quality Improvement and implement and maintain procedures on the Inpatient
Keep the Clinical Nurse Manager and the Director of Nursing apprised of all issues as required.

Professional responsibilities:
As a nurse practitioner you must practice within the Code of Practice, Rules and Guidelines set out by An Bord Altranais and comply with Policies and Procedures of the Clinic.
Ensure each patient is treated as an individual, and that his/her needs are attended to and their physical, psychological and religious well being is respected
Give direct patient care in selected patient situations and serve as a behavioural model for excellence in practice
Set standards of Nursing Practice. Communicate these standards to the Nursing Personnel; audit and change standards as necessary

Liaise effectively with all members of the multi-disciplinary team to ensure that care delivery is patient focused and of the highest standard
Ensure that a professional standard of behaviour is maintained by all nursing team members.
Facilitate effective communication with patients, relatives and multidisciplinary team as necessary.
Adherence to departmental patient identification policy at all times.
Provide a high standard of safe practice for patient care.
Anticipate and be aware of needs of the multidisciplinary team during anaesthetic and the pre and post-operative process.
Preserve the dignity and rights of the patients at all times Document and record accurately all details of nursing care delivered in the pre and post-operative period.
Ensure patient confidentiality is respected and maintained at all times.
Ensure nursing care is based on the latest research findings and constitutes best practice.
Demonstrate initiative and be receptive to new ideas and development.

Working Environment:

Moderate to extreme physical effort may be required such as, standing

and lifting equipment, manoeuvring patient beds , and patients.

Occasional lifting may be heavy and awkward,
Shift work is
Alertness and careful attention to detail will be required to avoid injury.
May be exposed to disoriented or combative patients
.self Development Responsibilities:

To maintain a personal record of professional development.
Act as a role model.

If interested in this position send CV
This job was posted to
Ward nurse

in Dublin North
Recommended Similar Jobs
Dublin, Dublin, Ireland
€ 28,000 - 45,000 Per year
Permanent...
Posted 18th November 2017
€ 28,000 - 45,000 Per yearFull timePermanent...Posted 18th November 2017Closes 31st December 2017Ref RGNS HOSPITAL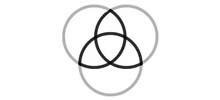 Hospital Jobs for Qualified RGN Staff Nurses in Top Dublin Hospitals We are seeking to recruit nurses to support a broad range of i...