Galway, Galway, Ireland
€ 31000 - 42000 Per yearPermanentPosted 17th January 2018
ODP Operating Department Practitioner Theatre Job in GalwayThis is an excellent opportunity for an ODP Operating Department Practitioner to work in a prestigious hospital in GalwayOperating Department Practitioner ODP will work in the Theatre Department Requirements:Registration with the HCPC2 years post registration experience - ideally How to App ...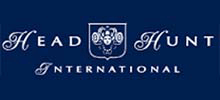 Dublin, Galway, Limerick, Donegal, Kilkenny, Kerry, Wexford, Sligo, Limerick, Ireland
Contract, PermanentPosted 21st December 2017
At UNiSync Recruitment, our healthcare recruitment consultants are focused on supplying the best calibre of healthcare professionals at all levels. We are working with major public and private hospitals and nursing homes across Ireland to fill their medical and other non-clinical vacancies. ODP - Operating Department Practitioner This is an excelle ...