Person in Charge - Nursing Home
West of Ireland
Job level

Deputy Manager / Senior Staff, Manager
Job Description
Job Title: Person in Charge - Nursing Home
Ref No: VAC-12799
Location: West of Ireland
Company Description:
Our client, one of the country's leading care providers to older people both in the community and in nursing homes have an exciting opportunity coming up for Person in Charge/Director of Care in one of their nursing homes in the West of Ireland!
Reporting to the company Directors you will be responsible for:
• Overall Management of Nursing Home. To include:
• Provide clinical leadership and direction for nursing staff, care staff and ancillary staff, which results in the delivery of effective, efficient and quality, assured resident centered care.
• Manage standards using evidence based care planning approach.
• Develop a shared sense of commitment and participation among staff in the development of service and in responding to the changing needs of residents.
• Exercise confidentiality in all matters concerning residents, making all staff aware of their responsibilities in this area at all times including staff storage of reports and files
• Formulation of policies and the selection, introduction and development of information and other systems for the care of the elderly services.
• Develop knowledge of systems used in other agencies including staffing, personnel, financial and other relevant information.
• Participate in the preparation of plans for services and monitor and report on their implementation as required.
• Responsibility of management of all services over a 24-hour basis and ensuring that systems are in place to support these responsibilities.
• Develop collaborative care planning in conjunction with other professionals.
• Develop and implement a discharge policy and ensure good liaison with other services.
• Ensure that all aspects of drug administration comply with An Bord Altranis regulations and Sonas Policy.
• Maintain personal contact with all visitors and voluntary workers.
• Arrange for a representative of the appropriate religious denomination to attend when necessary.
• Investigates mishaps, accidents and complaints and report on same as laid down in care centre policies.
• Supervise resident's diets in collaboration with the catering staff. Monitor all aspects of service delivered in relation to quality of food, hygiene, presentations, etc
• Participate, as required, in the recruitment selection and appointment of all staff under their aegis
• Ensure the optimum and effective use of staff through efficient rostering, skill grade mix, planning and workload management including staff profiling and development.
• Initiate the implementation of an ongoing development of individual performance review process and foster a high level of morale among staff by effective motivation and communication.
• Participate in the formulation of relevant personnel policies and procedures.
• Deal with industrial relations issues relating to staff in consultation with directors of Sonas.
Candidate Requirements:
• A Nursing qualification and current registration with An Bord Altranais.
• Experience of modern therapeutic procedures in the care and rehabilitation of the elderly.
• Minimum three years' experience in the area of nursing of older people within the previous six years
• Be of good character
• Satisfy Garda Vetting Procedure
• 3 X Clinical References
Salary and Benefits:
€52000
Hours of Work:
Full Time and Permanent
Apply below with an up-to-date CV, OR call us on Applyto speak to us directly.
This vacancy is being advertised by ISM Recruitment/ISM Driver Recruitment a division of the Irish School of Motoring Group of companies, leaders in Driver Education since 1961.
Winner for Best in Practice – Warehousing/Logistics/Light Industrial 2016
Shortlisted for Best in Specialism 2016
Shortlisted for Agency of Year 2016
To review more live vacancies visit us on Apply
To view or update your Safe Pass, Manual Handling, Commercial Driving, CPC, Advanced Driving, Forklift & Warehousing training skills click on Apply
This job was posted to
Deputy home manager, Home manager

in West of Ireland
Recommended Similar Jobs
Blackrock, Dublin, Ireland
€ 70,000 - 80,000 Per year
Permanent...
Posted 13th January 2018
€ 70,000 - 80,000 Per yearFull timePermanent...Posted 13th January 2018Closes 14th February 2018Ref DON DUBLIN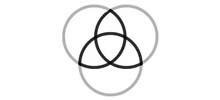 An opportunity has arisen for a Director of Nursing in our clients state of the art nursing home in South Dublin The home caters fo...